Advertisers/Sponsors
Advertisers/Sponsors
If you'd like to advertise on The Regular Joe Show, please contact Mitch Lambert @ (920) 412-8781 or mitch@regjoeshow.com. Advertising makes the show possible and keeps the flames of liberty and free speech burning bright.

Please support these great American companies that are proudly doing their part to support Life, Liberty and the pursuit of Happiness.

Thank you.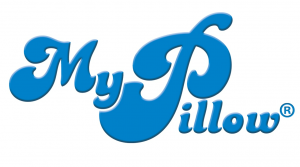 If you want practical, there's their soft to the touch feeling bath towels. Right now there's 6 piece towel sets are buy-one-get-one-free, buy-one-get-one-free! Or you can buy their individual MyPillow/RegularJoe bath sheets and receive 50% off with promo code REGULAR JOE.
OR if you want warm and deluxe, then you'll want one of their super luxurious Supima cotton robes more than 50% off with promo code REGULARJOE. Complete the look with a pair of the best slippers on the market. The gel inserts make it feel like you're walking on air. And best of all? With promo code REGULARJOE, you can get them for $90 off. Go to MyPillow.com/RegularJoe and use promo code REGULARJOE to save big and support a great American company.
Interested in carrying The Regular Joe Show on your station or stations?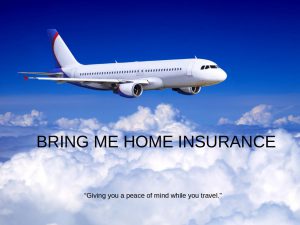 What if I told you, you could have "peace of mind" for $450? That's just what a visit to BringMeHomeInsurance.com can do. We have a lot of merry band of Regulars that drive truck, are snowbirds or just travel a lot for business or pleasure. What would you do if, God forbid, your loved one should pass while 75 miles or more from home? Would you even know where to start, to say nothing of the cost? With a policy from BringMeHomeInsurance.com you can bring your loved one home without any hassles. They'll contact a licensed funeral home to secure all the necessary paperwork and let you focus on your family in this difficult time. Don't wait for the unexpected to happen, for more details or to secure your policies, go to BringMeHomeInsurance.com right now. Couples policies available at a discounted rate. That's BringMeHomeInsurance.com.

If you're concerned about your safety and that of your family, students, and coworkers amidst the rise in gun violence and riots in our country, I want to tell you about a great new company in Texas-ARMOR UPFITTERS-founded by USMC combat veteran Billy Gibbons.
ARMOR UPFITTERS manufactures bulletproof shields, curtains, other ballistic protection products to keep you safe should you find yourself in an active shooter situation.
Please visit www.armorupfitters.com and use code REGULARJOE to get your 10% discount today.

---

ASLAN MATTRESS is a family-owned small business founded by a pioneer of the online mattress industry & offers the most comfortable, affordable GEL memory foam mattress in the luxury bedding category. Masterfully crafted out of the most technologically advanced foams to provide deep, restful sleep for all body types and sleep positions. 100% Made in the USA. They are so convinced you will love it, they back it with a 365 Night Risk free trial and Infinite Warranty. Ships fast & free (contiguous US) right to your door.
Save $50 on the 10″ Aslan Medium Firm with Code: REGULARJOE10, OR Save $400 off the Aslan 13; Medium Soft with code REGULARJOE13. Not valid with any other offer. Free shipping to contiguous US only. Visit AslanMattress.com to shop today, you deserve a restful night's sleep!
---
Introducing the healthiest water on the planet. It's called Kangen Water. This water ionizer has
been produced by the Japanese for almost 50 years.
The Kangen Water machine uses electrolysis to change the PH to a 9.5, turns the water into
an antioxidant, and micro-clusters it to make it super hydrating.
For more information and a FREE e-book, go to kanwater.com or call now 920-366-4647.
IF YOU WANT TO CHANGE YOUR LIFE, CHANGE YOUR WATER!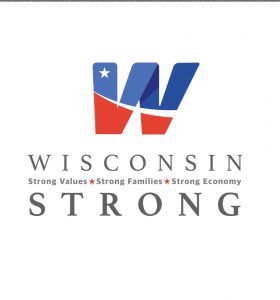 Wisconsin Strong is literally an effort that was years in the making. After his successful efforts vetting candidates during the 2010 election primaries through the Close 2 Home initiative, Joe began contemplating how to dispel the toxic myth plaguing modern day conservatism: the "I'm fiscally conservative, but socially liberal" canard. As the events surrounding the 2020 election unfolded, he accelerated his efforts to launch the organization.
Joe refers to this canard as a toxic myth because the fact is fiscal issues are social issues, which is to say moral issues or moral questions. And social issues are fiscal issues.
This is the basis of Wisconsin Strong's slogan: Strong Values * Strong Families * Strong Economy…that's Wisconsin Strong. For our Republic to rebuild and thrive requires a strong public morality (strong values), which helps foster strong, intact families. A society with strong public morality and strong, prosperous, intact families will lead to a thriving, sustainable economy and then everyone wins.
---