MONDAY, MARCH 28, 2022: Regular Joe v. WEC's Meagan Wolf at Town Hall Hosted by State Rep. Tusler
MONDAY, MARCH 28, 2022: Regular Joe v. WEC's Meagan Wolf at Town Hall Hosted by State Rep. Tusler
State Rep. Tusler is bringing WEC to YOU!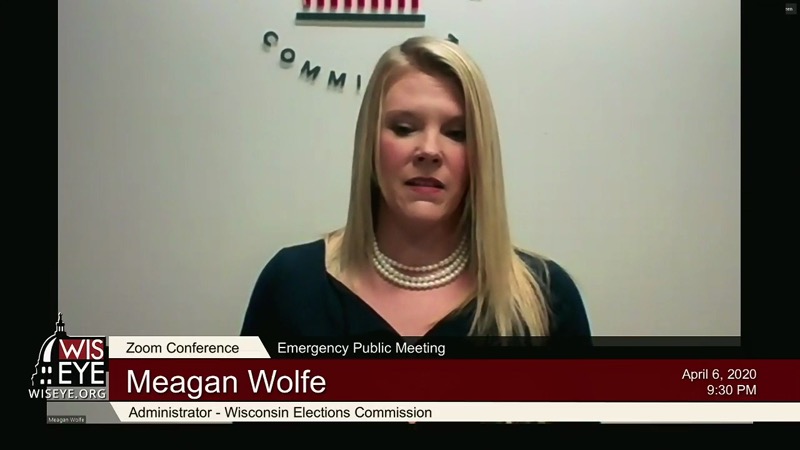 Tusler explained in a recent press release that, "On February 16, 2022, during a hearing for the Assembly Committee on Campaigns and Elections, State Representative Ron Tusler (R-Harrison, WI, 3) challenged Wisconsin Elections Commission (WEC) Administrator Meagan Wolfe to leave Madison and take questions directly from YOU, the people! Administrator Wolfe has agreed to come to the Third Assembly District to answer YOUR questions from the 2020 election."
Regular Joe will be going toe-to-toe with Wolfe, asking tough questions and seeking the facts–not her "feelings" or "interpretations"–on what was done wrong during the 2020 presidential election.
You will have the opportunity to ask questions too so it's important that you show up! You can also submit questions in advance via email to regular.joe@mwcradio.com with the subject line: "WEC Question" or simply "WEC Q."
***For organizational purposes, we ask that all questions be submitted by Friday, March 25, 2022 at 12:00 P.M.***
WEC TOWN HALL DETAILS:
WHO: State Rep. Ron Tusler; WEC Administrator Meagan Wolfe; Regular Joe
WHAT: Bringing WEC to YOU! WEC & 2020 Elections Town Hall
WHEN: Monday, March 28, 2022 | 6:00 p.m. CT
WHERE: High Cliff Golf & Event Center, 5095 Golf Course Rd, Sherwood, WI 54169