SATURDAY, MAY 8: Regular Joe to Address Get Involved WI's Northwoods Conservative Political Education Conference
SATURDAY, MAY 8: Regular Joe to Address Get Involved WI's Northwoods Conservative Political Education Conference
This will be THE event to connect conservatives in Northern Wisconsin and collaborate on a path forward!

Please join Regular Joe at Get Involved Wisconsin's Northwoods Conservative Political Education Conference (CPEC) on Saturday, May 8, 2021 beginning with breakfast at 7:30 a.m.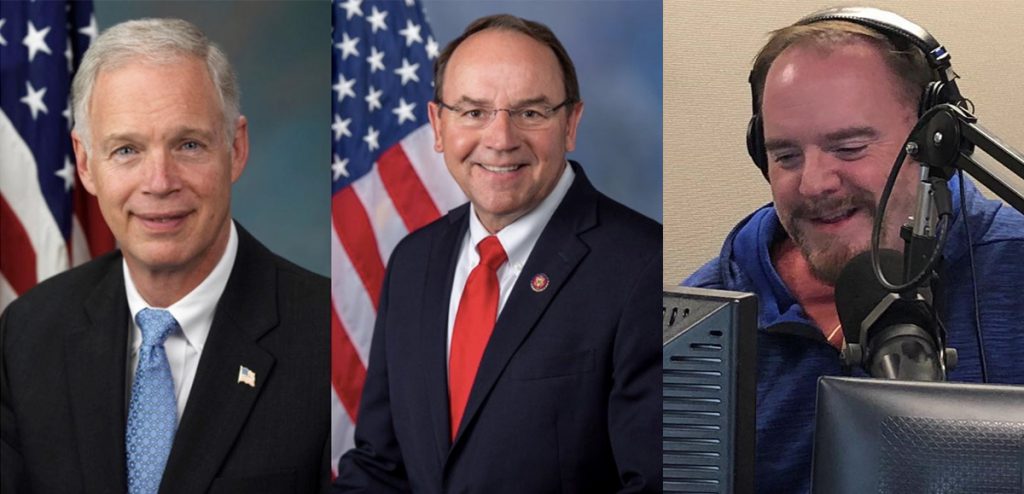 In addition to Joe, the event boasts a powerful lineup of speakers that includes: Sen. Ron Johnson (R-WI), Rep. Tom Tiffany (R-WI, 7), Rachel Campos-Duffy, Vicki McKenna, Brett Healy of the MacIver Institute, Get Involved WI founder and WSAU host Meg Ellefson, and many more.

More than just a rally, this day-long event will provide in-depth updates on conservative efforts throughout the Badger State and provide insights and training on how to effectively promote the conservative agenda. Plus there'll be plenty of opportunities to network with other conservative activists.
Breakfast and lunch are included in the $45 per person event ticket. You can reserve your ticket by clicking here. Be sure to RSVP soon as space is limited and the response has been overwhelmingly positive!
EVENT DETAILS
WHO: Get Involved Wisconsin, Inc.
WHAT: Northwood's Conservative Political Education Conference
WHEN: Saturday, May 8, 2021 | 7:30 a.m. – 4:00 p.m.
WHERE: Hilton Garden Inn
2101 North Mountain Road
Wausau, WI 54401
COST: $45 per person, includes breakfast and lunch
RESERVE YOUR TICKETS HERE